S. P. Securiton Alarm Systems Ltd using the three principles of Technology-Experience-Work Force has created its Central Station with the purpose of offering the highest level of security services.
Equipped with modern programmes for receiving and processing signals, it takes full advantage of modern technology. With the flexibility that it is distinguished for, it adapts directly to any demands, offers its clients a wide range of pioneering services & is compatible to all the top companies abroad, with full knowledge and an immediate recognition of the publics needs, S. P. Securiton Alarm Systems Ltd was organised within modern standards through an appropriate investment of capital. It was created for the present & the future, utilising past experience, & managed to develop into a role-model for organisation and function.
Chosen with strict criteria, the excellently trained security staff at S. P. Securiton Alarm Systems Ltd immediately handles any primary or secondary incident, and provides a guarantee for the service and safety of their clients for 24hrs, 365 days a year.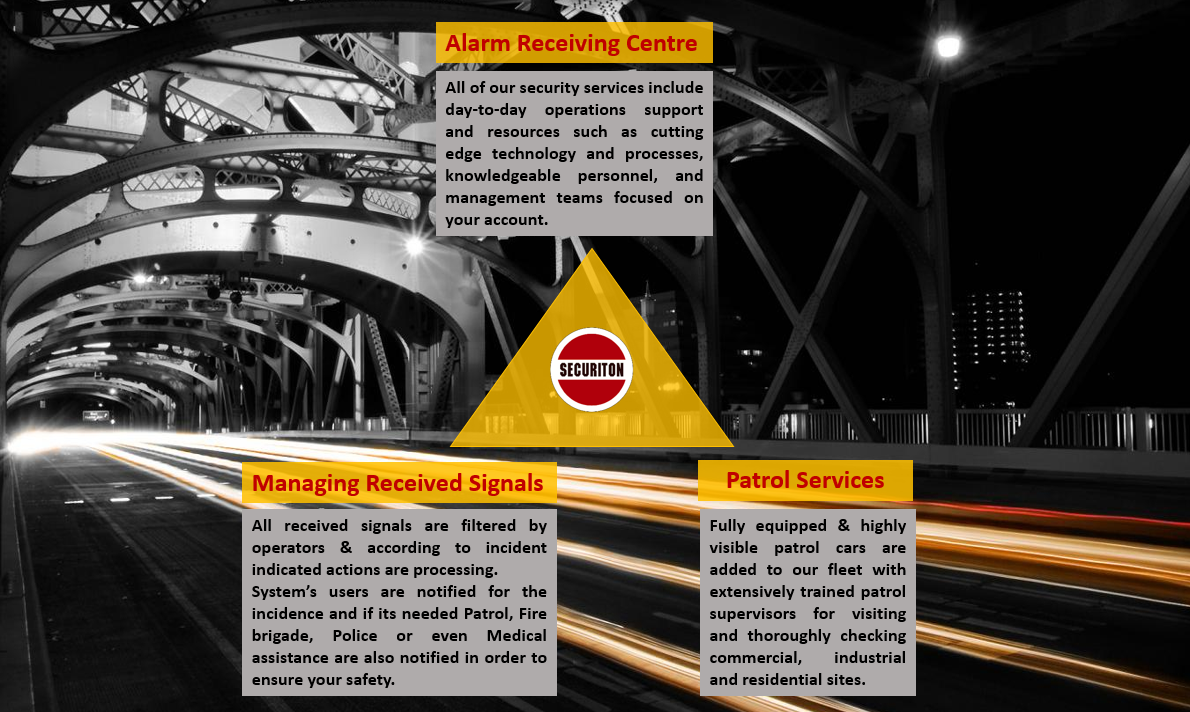 We insure the incessant protection of our clients providing pioneering services that covers every need! We can provide identification for a wide range of signals as presented below: