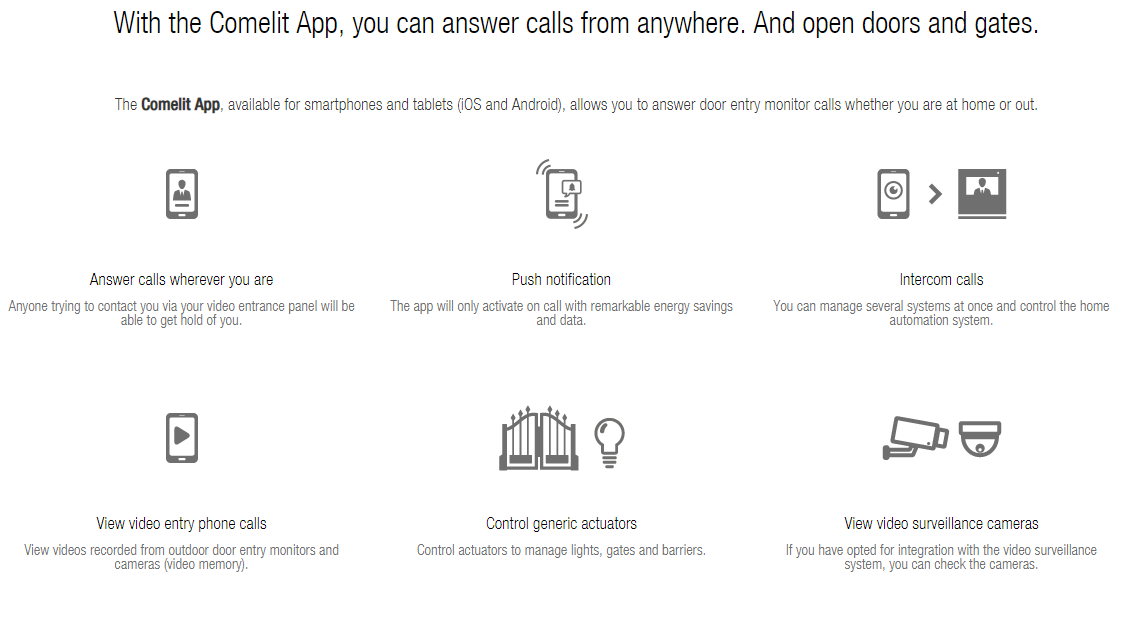 The Comelit ViP Remote app, available for smartphones and tablets (iOS and Android), allows you to answer door entry monitor calls whether you are at home or out.
Answer calls wherever you are
Anyone trying to contact you via your video entrance panel will be able to get hold of you.
Intercom calls
You can call all the door entry monitors in your list of contacts.
Call other app users
You can manage several systems at once and control the home automation system.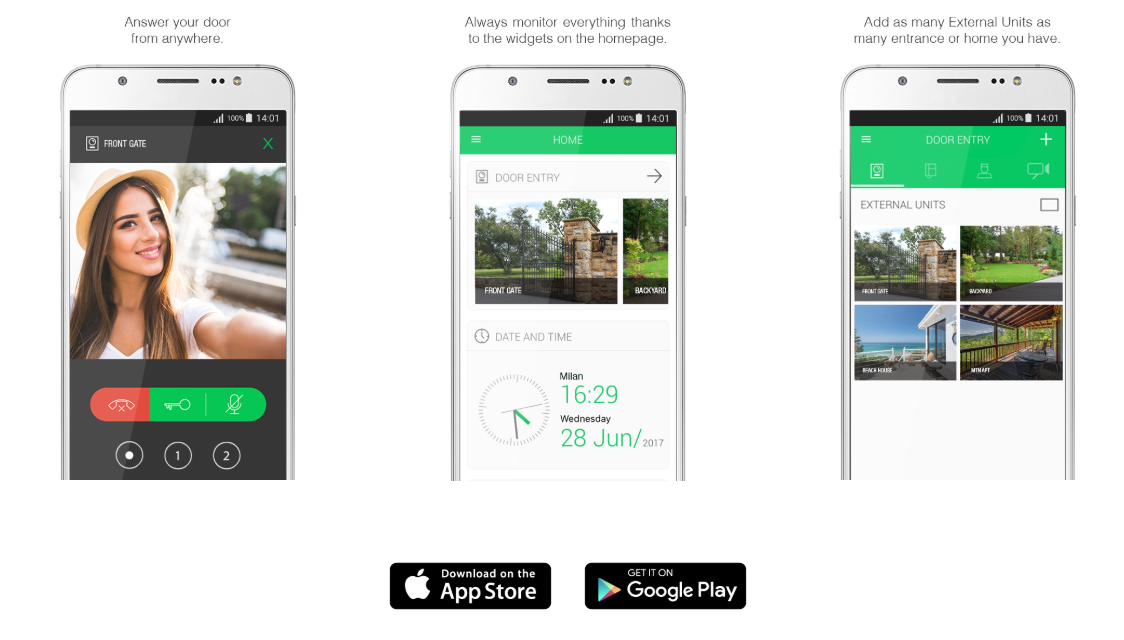 View video entry phone calls
View videos recorded from outdoor door entry monitors and cameras (video memory).
Control generic actuators
Control actuators to manage lights, gates and barriers.
View video surveillance cameras
If you have opted for integration with the video surveillance system, you can check the cameras.